Samruddhi Creation has expertise and are pioneers of stitching Nauvari Sarees and transforming them into the dress. These stitched Nauvari Sarees looks so perfect that no one will be able to tell you the difference between Stitched Nauvari Saree (Dress) and a Nauvari Saree draped by an expert lady.

Nauvari Saree can be draped in three ways - Peshwai Style, Marathmoli Style and Lavani Style and we stitch the Nauvari Saree in all the mentioned styles.

The Nauvari saree draped in Marathmoli style is generally seen in the photos of Indian Goddesses. Generally maharsahtrian ladies and older ladies like granny are seen draping a nauvari in Peshwai style. The lavani style nauvari saree is mostly seen in the famous maharashtrian dance form Lavani.
Marathmoli Style Nauvar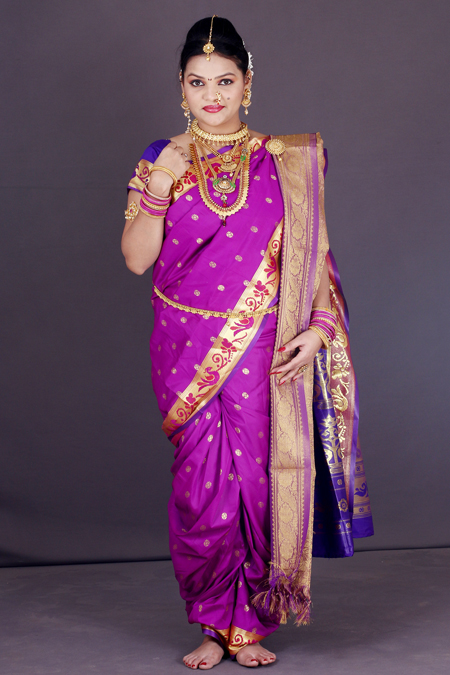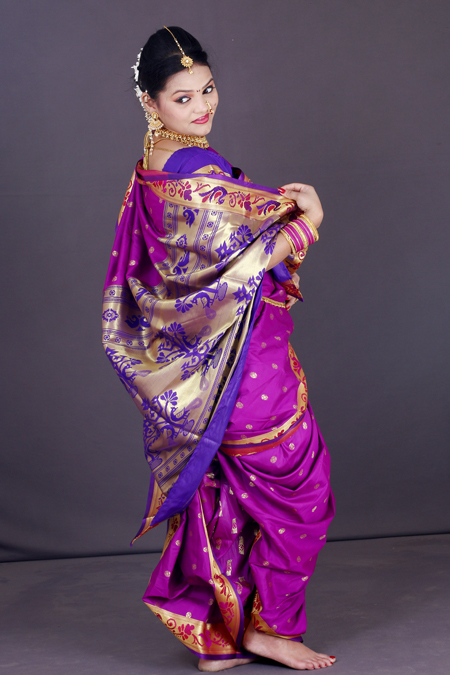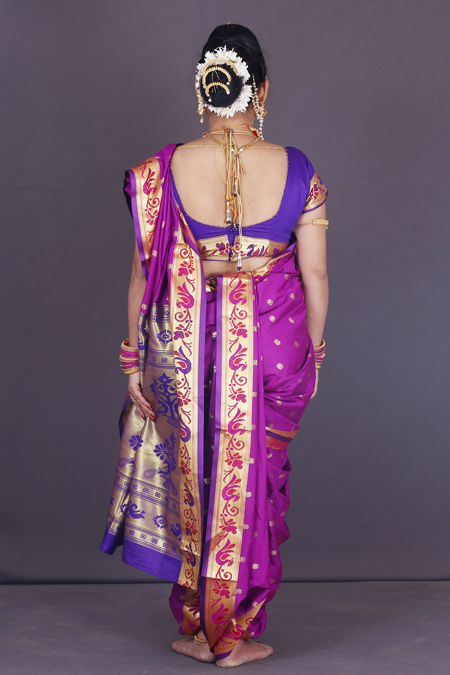 Brahmin Style Nauvar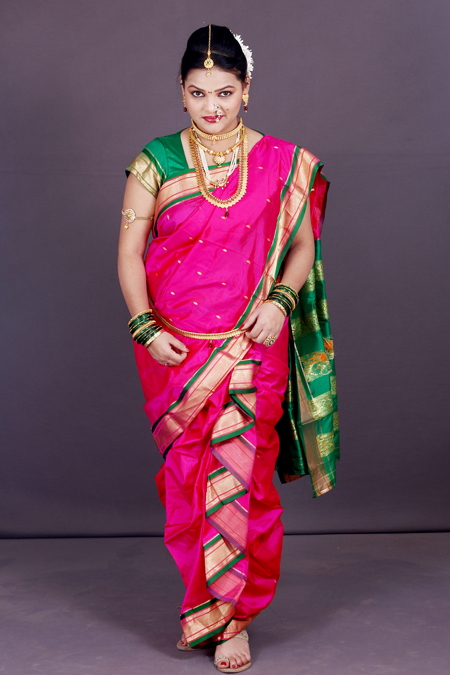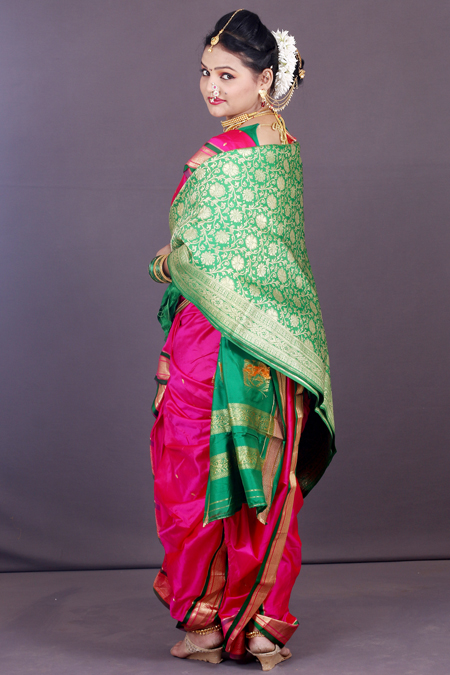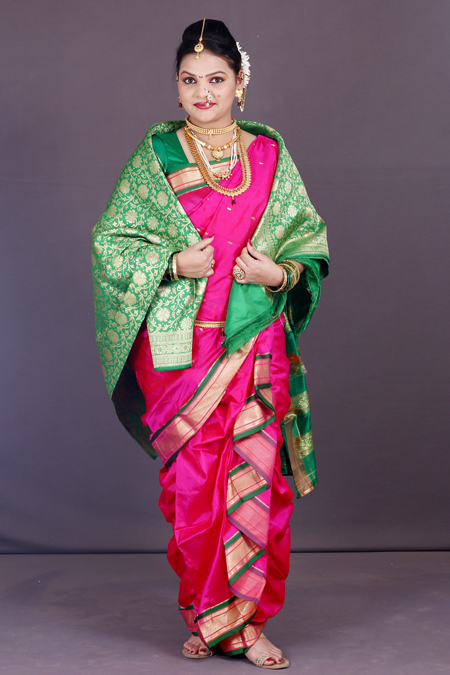 Peshwai Style Nauvar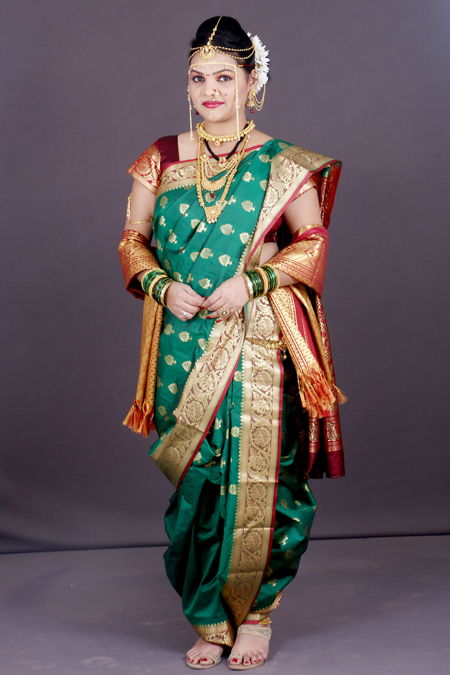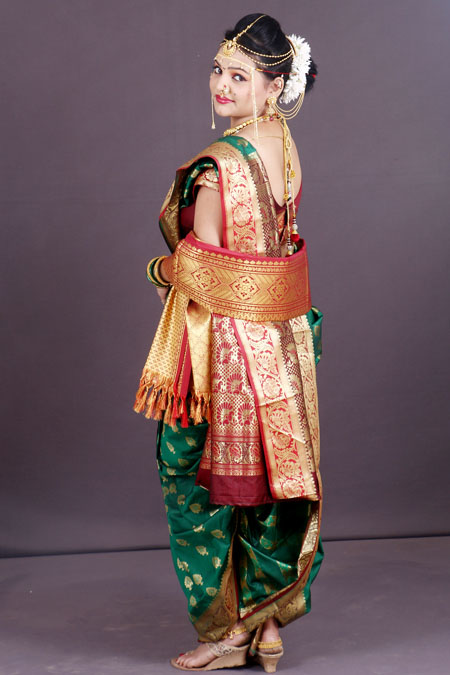 Lavani Style Nauvar